(Last update on 13th August, 2019)
(New information)
Detailed information of excursion
Detailed schedule of excursion on 28th and 29th August
MAIN INFORMATION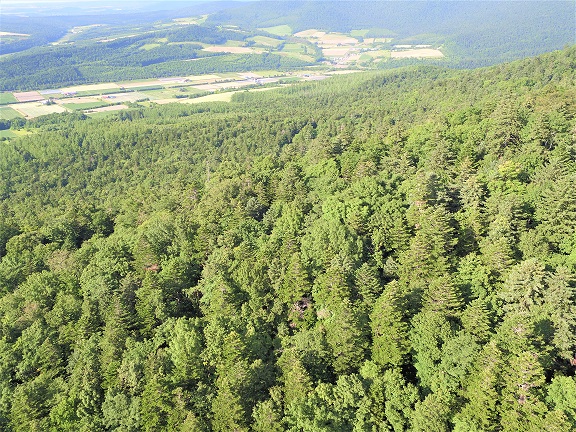 Dear Researchers and Colleagues,
On behalf of the SFEM 2019 Organizing Committee, we cordially invite you to participate in the International Symposium of Sustainable Forest Ecosystem Management. The symposium will be held in Hokkaido, Japan, on 27ü]29 August 2019. The theme for SFEM 2019 is ügAccelerating Innovation for Multiple Ecosystem Servicesüh. Forests provide a variety of services and benefits to human society, while climate change poses a significant threat to forest ecosystems. Innovation in forest management is needed to effectively address the challenges and to promote multiple ecosystem services.
The symposium is an opportunity for the international forest management community to gather and for colleagues from Korea, Taiwan, Japan, and all the regions, to discuss the innovation of forest management. We plan to have three sessions; (1) management & planning, (2) monitoring & assessment, (3) policy & economics.
We are looking forward to welcoming you to Hokkaido, Japan!
Norihiko Shiraishi
Professor, Forest Management, The University of Tokyo, Japan
SFEM 2019 Symposium chair
President, Japan Society of Forest Planning

Organizers:
Japan Society of Forest Planning (JSFP)

Co-organizers:
Korea Society of Forest Management and Information (KSFMI)
Taiwan Society of Forest Ecosystem Management (TWFEM)
Chinese Forestry Association (CFA)
FORMATH Research Group
The University of Tokyo Hokkaido Forest, The University of Tokyo Forests, Graduate School of Agricultural and Life Sciences, The University of Tokyo
Forest GIS Forum

Organizing committee:
Yasumasa Hirata (Chair)
Tsuyoshi Kajisa
Fumiaki Kitahara
Naoyuki Furuya
Takuya Hiroshima
Nobuya Mizoue
Tohru Nakajima
Toshiaki Owari
Masayoshi Takahashi
Keisuke Toyama

Date
Aug 27 (Tue) - 29 (Thu), 2019
Schedule
27 (Tue): International Symposium at "Kaderu2.7" in Sapporo city, Hokkaido, Japan
"Kaderu2.7" website (in Japanese)
You can Search üg43.0631, 141.3457üh and find the location on Google Maps.
Opening time: Around 9:00
Dinner reception will be held near Sapporo Station


Detailed schedule of excursion on 28th and 29th August

28 (Wed): Excursion to The University of Tokyo Hokkaido Forest in Furano city
A chartered bus trip from Sapporo city
Ending time: about 19:00 near Sapporo station

29 (Thu): Excursion of experimental sites in national forests near Sapporo area
A chartered bus trip from Sapporo city
1. Soil scarification site to change clearcut fir stand to birch forest
2. Containerized-seedlings replanted site
3. Recovery from severe damage by the Tohya-maru Typhoon in 1954
Ending time: about 15:00 at Shinchitose Airport, 16:00 near Sapporo station
REGISTRATION and INQUIRY
Important Dates
Registration: 12 July 2019 (extended)
Abstract: 31 July 2019
Registration for all participants
(Registration to attend has been closed)
Registration Fee
15,000yen/person (Conference fee: 12,000yen, dinner reception fee: 3,000yen)
2,000yen/student (Conference fee: 1,500yen, dinner reception fee: 500yen)

Excursion fee:
6,000yen/person for 28th Aug., 4,000yen/person for 29th Aug.
(Accompanying persons are also accepted with the same fee.)
1,000yen/student for both one-day or two-day application.
You can participate in only the symposium and cut one or two of the excursion days.
Later we will ask all applicants by e-mail about the participation in the excursion.
Although we assume the quota is enough, earlier applicants will be given priority when the number of applicants exceeds the quota.
Application of presentation (abstract submission)
Due date was 31 July.
Presentation type: oral or poster
Abstract example
Please see the example of abstract in this link.
Inquiry
sfem2019j@gmail.com
Please do not pass "j".
---
TRIP INFORMATION
Accommodation
During 26th and 29th in Sapporo city, please find and book a hotel by yourself near Sapporo Station.
You can find and book some hotels online (e.g. https://www.jalan.net/) using your languages.
Access to Sapporo city
There are direct flights to New Chitose (Shinchitose) Airport from Seoul and Taipei. To Sapporo station, you can go by JR (Japan Railway) "Rapid Airport" in about 40 minutes.
Information